November is here once more and you know what that means: Holiday Shopping Season! Between the shopping, and the crafting, and the baking, it's a very busy time of year, but what the heck else are you going to do when it's this cold already? This year we have a Raylan in the family so let's get started with The Pup One!
2022 Gift Guide: The Pup One
Something They Need: *Buck Naked Soap Company came out with a dog shampoo and paw balm so that your best bud can enjoy the same natural ingredients and simply made products you do! This is our go to shampoo for Raylan. It has neem to keep away the bugs and the mild scent comes from essential oils (not perfume) so he smells nice but doesn't aggravate my allergies!
(*Bare Naked Soap Company: Bark Naked Neem Shampoo at *Well.ca)
Something To Wear: Although Raylan is built pretty warm he's not exactly -40 warm! I know I'm not looking forward to heading out in that kind of cold later this season and I know he's not going to be happy about it! He's already unimpressed with the -20 mornings! Same though. Same. *Knotty Pets makes this simple and stylish dog coat to keep our pups warm this Winter. I like that it's not too busy and is easy to put on and take off. It's also reversible so you get two shades! Some of the coats I looked at had way too much going on considering they can't put them on themselves!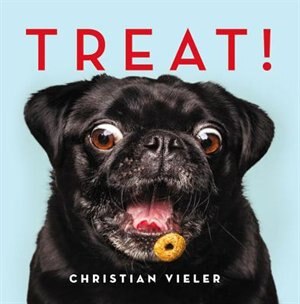 Something To Read: Spruce up your coffee table with this hilarious photo book by German photographer Christian Vieler. Nothing will make you smile like these pups faces while trying to catch their treats!
Stocking Stuffers
Happy Shopping Season everyone!
xxo
C
*Canadian Companies
(Affiliate Links Included In Post)